Autumn's Processional
November 8th, 2010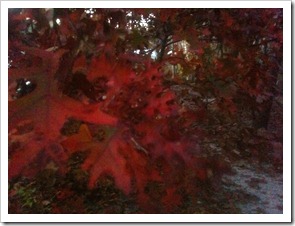 Autumn's Processional
Then step by step walks Autumn,
With steady eyes that show
Nor grief nor fear, to the death of the year,
While the equinoctials blow.
by Dinah Maria Mulock
Note: Equinoctials here means "A violent storm of wind and rain occurring at or near the time of the equinox."
This article was posted on Monday, November 8th, 2010 at 11:00 am and is filed under English, Languages, Poems, Poems about the Fall, Poems about Windy Weather, Poetry, Poetry about the Seasons, Poetry about the Weather. You can follow any responses to this entry through the RSS 2.0 feed. You can leave a response, or trackback from your own site.
Leave a Reply