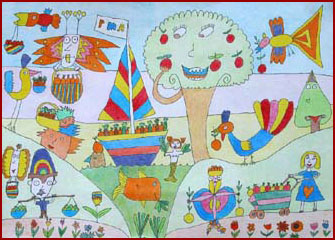 Señora Santana
Mrs. Santana
Canción infantil
Children's Song
Señora Santana por qué llora el niño
Por una manzana que se le ha perdido
Yo te daré una, yo te daré dos
Una para el niño y otra para vos
Yo no quiero una, yo no quiero dos
Yo quiero la mía
Que se me perdió.
Mrs. Santana, why does the boy cry?
Because of an apple that is lost,
I will give you one, I will give you two,
One for the boy, another one for you.
I don't want one, I don't one two,
I just want mine,
That I lost.

Many thanks to Alicia Calvo for singing this song for us!

Sheet Music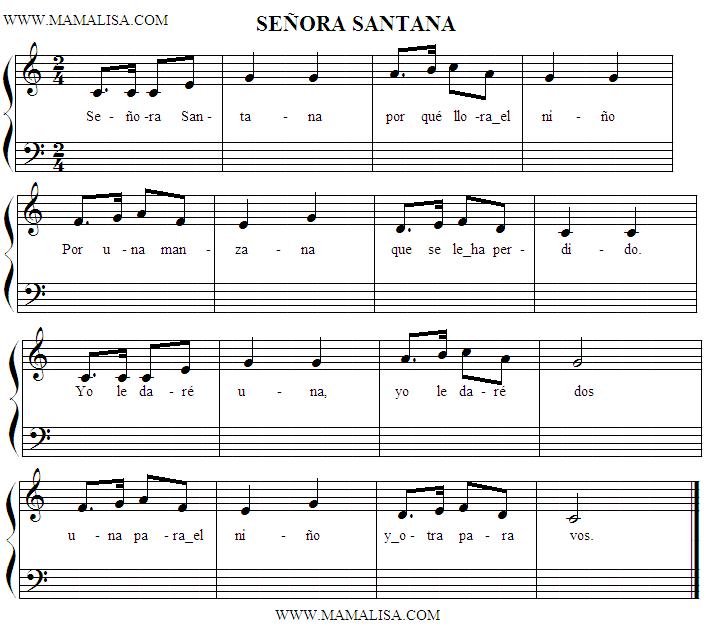 Thanks and Acknowledgements
Many thanks to Evelyn, who was born in Cuba in the 70's, for contributing and translating this song and for sending me this excellent children's drawing from Cuba.
¡Muchas gracias!