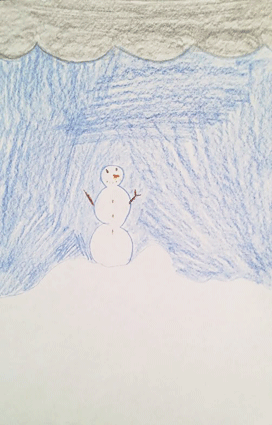 Nursery Rhyme
Nursery Rhyme
Bembeyaz oldu örtälik.
Kışın da baska tadı var.
Hava bir parça karanlık.
Her yanda buz tutmus sular.
Gel bizde soyle kocaman
Bir kardan adam yapalım.
Eğer düsmekten korkmazsan,
Buzun üstünde kayalım.
It's white everywhere
Winter has a different taste
The sky is a bit darker.
Water is frozen in the small creeks.
Come on, let's make a big snowman.
If you are not afraid of a fall;
Let's slide on ice.
Thanks and Acknowledgements
Many thanks to Emel Saatchi for contributing this nursery rhyme.

Thanks to Lila for the illustration!
Çok teşekkür ederim!