NASA Finds 20–30% Increase in Lights on Earth during Holidays
December 21st, 2014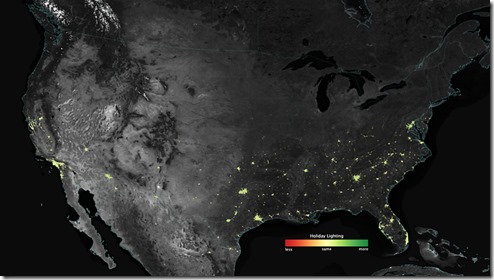 In the US, we all see the bright holiday lights in December in our neighborhoods. NASA has found such an increase in luminosity that it can be seen from space!  A 20 – 50% increase in light during the Christmas season in the US.
Here's an image that shows a similar effect, which can be seen during Ramadan in parts of the Middle East. The effect is very large since people fast during the day and eat at night.  More people shop at night and they also have more social gatherings after dark.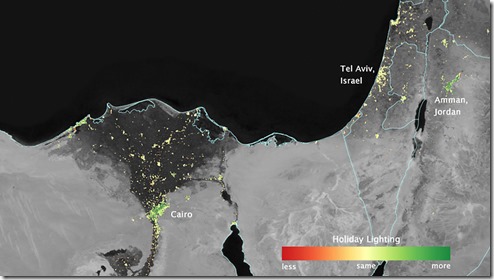 It's fascinating that our human holidays mean so much to us that our celebrations can been seen from space!
-Mama Lisa
Image Credit: NASA's Earth Observatory/Jesse Allen
Leave a Reply