Śpij laleczko
Sleep, My Little One!
(2nd Version)
Śpij laleczko* moja mała,
czas na ciebie już,
ja cię będę kołysała,
a ty oczka zmruż.

Lulaj, lulaj moja mała!
Słonko zaszło już,
A ty bedziesz zasypiala
Do raniutka już.
Sleep, my little baby doll!
The time has come for you now.
I will rock you,
And you will close your eyes.

Lullaby, lullaby my little one!
The sun has already set,
And you will fall asleep
Soon, until morning comes.
Notes
*Variant: "córeczko" (little girl).

Sheet Music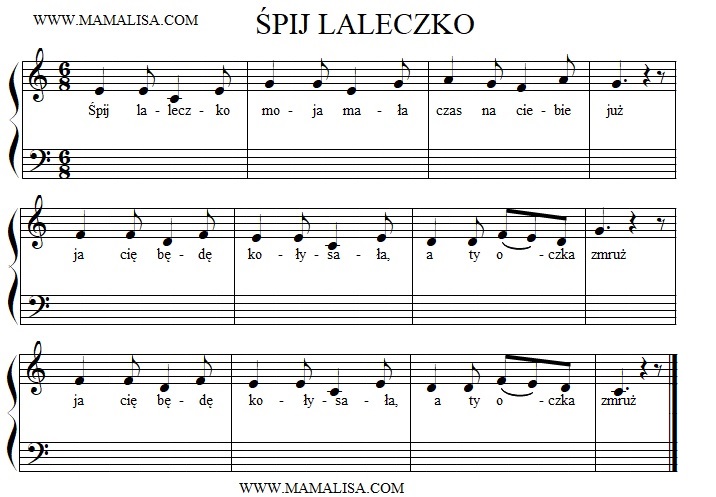 Thanks and Acknowledgements
Thanks to Theresa Prince for sharing this lullaby with the translation!