The thumb comes first in this finger play. It's in the Venetian dialect.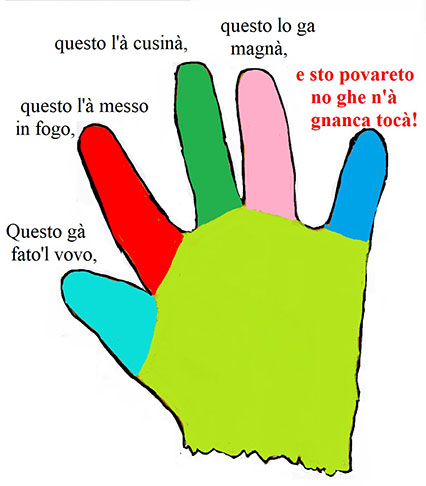 Questo gà fato'l vovo
This One Laid the Egg
(Italian Dialect)
(English)
Questo gà fato'l vovo,
questo l'à messo in fogo,
questo l'à cusinà,
questo lo ga magnà,
e sto povareto no ghe n'à gnanca tocà!
This one laid the egg,
This one put it on the fire,
This one cooked it,
This one ate it
And this poor little one didn't even touch it!
Thanks and Acknowledgements
Translation and illustration by Monique.