Here's a poem about January in Australia where it's warm in winter. (The winter is hot for half the world!)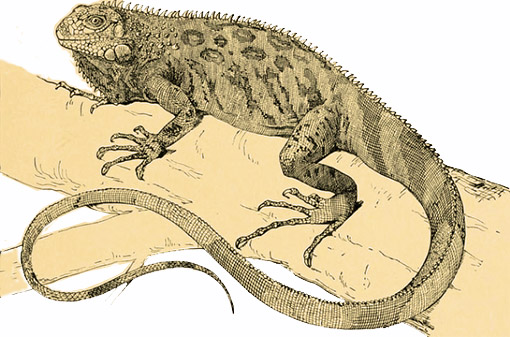 Upon a fibry fern-tree bough
A huge iguana lies alow.
Bright yellow in the noonday glow
With bars of black, -it watcheth now
A gorgeous insect hover high
Till suddenly its lance doth fly
And catch the prey - but still no sound
Breathes 'mid the green fern-spaces round.

Notes
Written by William Sharp as part of "Australian Transcripts". William Sharp is from Scotland, but in 1876 he took a voyage to Australia.

Read by Corrina Durdunas.