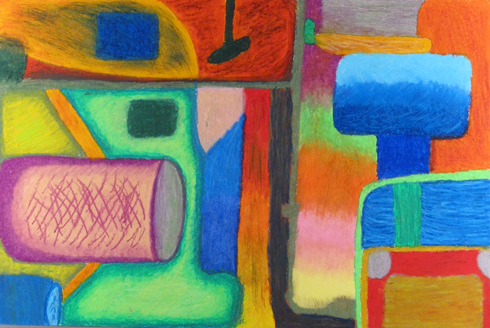 Naik Kereta Api
Riding on a Train
Children's Song
Children's Song
(Bahasa Indonesia)
(English)
Naik kereta api toot toot toot
Siapa hendak turut
Ke Bandung, Surabaya
Bolehlah naik dengan percuma
Ayo kawanku lekas naik
Kretaku tak berhenti lama.
Riding on a choo choo train toot toot toot!
Who wants to come along,
To Bandung, Surabaya.
You can have a ride for free.
Come on my friends be quick,
My train won't stop for very long.

Sheet Music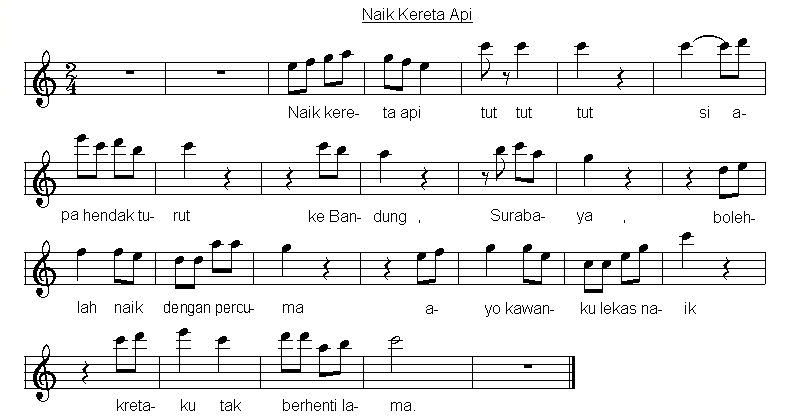 Thanks and Acknowledgements
Many thanks to Meilynda Erickson for contributing this nursery rhyme. Ms. Erickson grew up in Indonesia. Thanks to Harri Saptadi from Central Java Province in Indonesia for the sheet music. Thanks also to Monique Palomares for the midi music.

Thanks to Gracie Gralike for sharing her drawing.
Terima kasih banyak!