Nursery Rhyme
Nursery Rhyme
(Bahasa Indonesia)
(English)
Lihatlah sebuah titik jauh ditengah laut
makin dekat makin jelas bentuk rupanya
itulah kapal api yang sedang berlayar
asapnya yang putih mengepul di udara.
Look there is a dot far in the middle of the ocean
It becomes nearer and clearer
That is the steam ship sailing
Its white smoke blowing in the sky.

Sheet Music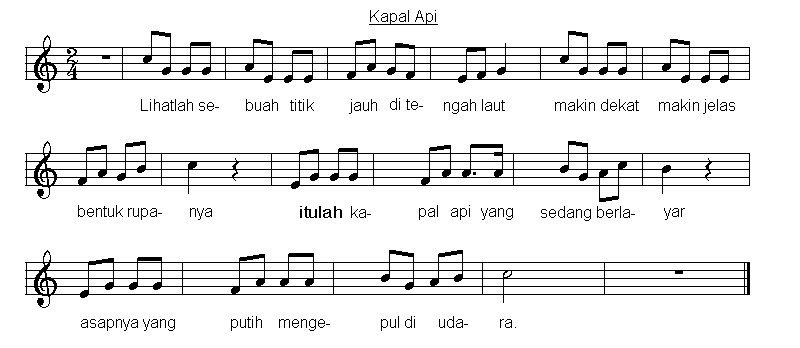 Thanks and Acknowledgements
Many thanks to Julie for contributing and translating this song and to Monique Palomares for the midi music. Thanks also to Harri Saptadi from Central Java Province in Indonesia for the sheet music and for additional help with the song.
Terima kasih banyak!