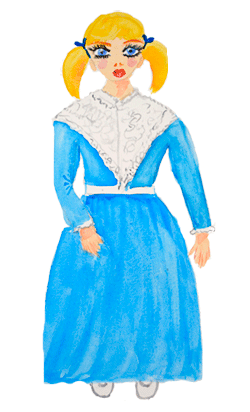 Tengo una muñeca
I Have a Doll
Canción infantil
Children's Song
Tengo una muñeca vestida de azul
Con su camisita y su canesú
La saqué a paseo, se me constipó
La tengo en la cama con mucho dolor
Y esta mañanita me dijo el doctor
Que le dé el jarabe con un tenedor
Dos y dos son cuatro
Cuatro y dos son seis
Seis y dos son ocho
Y ocho diez y seis
Y ocho veinte y cuatro
Y ocho treinta y dos
Ánimas benditas me arrodillo yo.
I have a doll dressed in blue
With her little shirt and her lace shawl,
I took her for a stroll and she caught a cold,
I have her in bed in much pain.
This very morning, the doctor told me
To give her some syrup with a fork.
Two and two are four
Four and two are six
Six and two are eight
And eight are sixteen
And eight are twenty four
And eight are thirty two,
I kneel blessed souls.
Game Instructions
The children can touch each part of the body as it's mentioned when singing.

Many thanks to Alicia Calvo for recording this song for us.
Sheet Music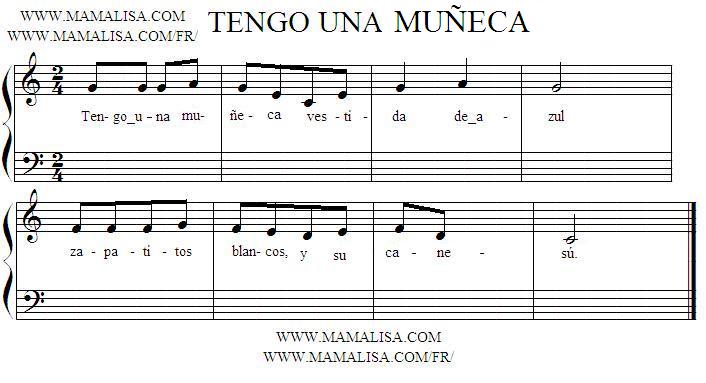 Thanks and Acknowledgements
Many thanks to Geneviève George for contributing this song. Thanks to Monique Palomares for the drawing.
¡Muchas gracias!