Chocolate, molinillo
Chocolate, Little Mill
Canción infantil
Children's Song
Chocolate, molinillo,
corre, corre que te pillo,
correrás, correrás
pero no me pillarás.
Chocolate, little mill*,
Run, run, or I'll catch you.
You will run, you will run,
But you won't catch me.
Notes
*A molinillo is a little wooden whisk used for stirring hot chocolate (see pic above). It's used in some countries like Mexico. It's translated as mill because it's used to turn the chocolate drink like a mill would turn. "Chocolate mill" is actually the name for them in English. Another older term is moliquet.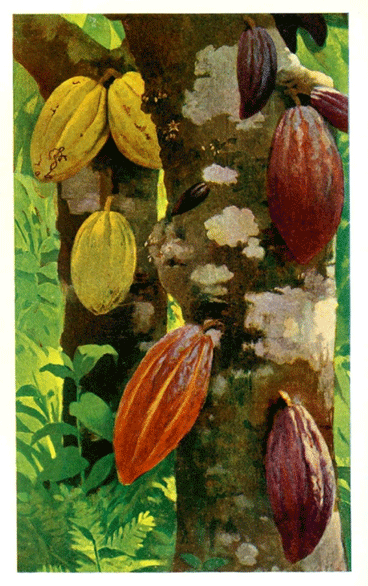 Comments
My three year old daughter asked me why chocolate is brown. Living in the 21st century, my first instinct was to do a search on the internet to find out. I came across a site called "The Cocoa Tree" that showed us that cocoa beans are not actually brown until they're fermented. The site had short videos that showed how cocoa beans go from the tree to becoming part of delicious chocolate bars. -Mama Lisa (2004)

Many thanks to Alicia Calvo for recording this song for us.

Sheet Music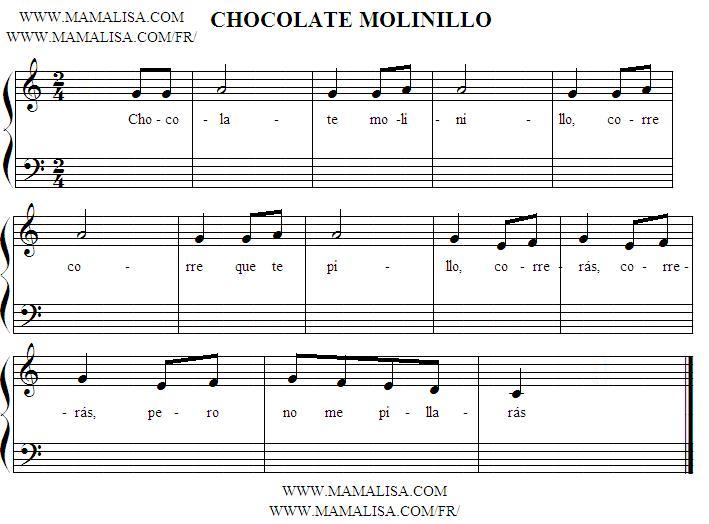 Thanks and Acknowledgements
Many thanks to Cleofé García González for contributing this song and to Monique Palomares for translating it and creating the midi music.
¡Muchas gracias!