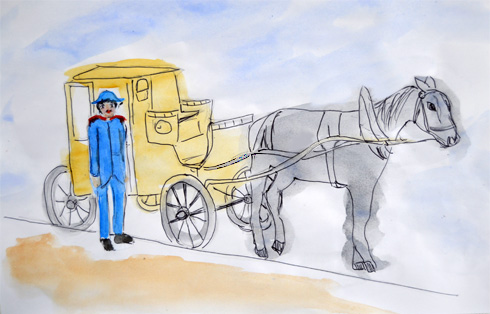 El cocherito
The Young Coach Driver
Canción infantil
Children's Song
El cocherito leré
Me dijo anoche leré
Que si quería leré
Montar en coche leré

Y yo le dije leré
Con gran salero leré
No quiero coche leré
Que me mareo leré.

El nombre de María
Que cinco letras tiene
La M, la A, la R
La I, la A: MARÍA
The young coach driver, leré
Asked me last night, leré
If I wanted to, leré
Get in a coach, leré

And I told him, leré
With great cleverness, leré
I don't want a coach, leré
It makes me sick, leré

The name Maria
Has five letters
The M, the A, the R
The I, the A: MARIA.

Many thanks to Alicia Calvo for singing this song for us.

Sheet Music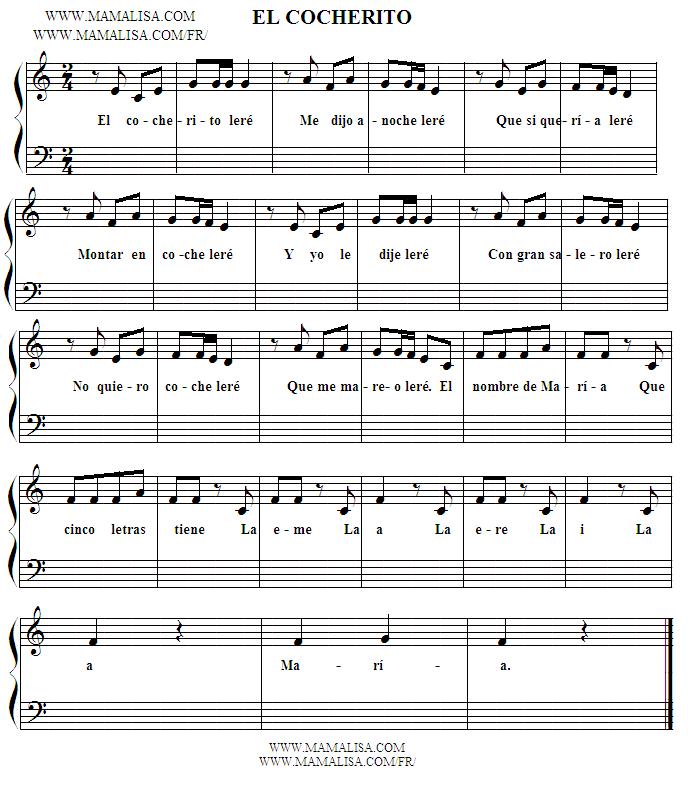 Thanks and Acknowledgements
Many thanks to Cleofé García González for contributing this song and to Monique Palomares for translating it, for the illustration and for creating the midi music.
¡Muchas gracias!