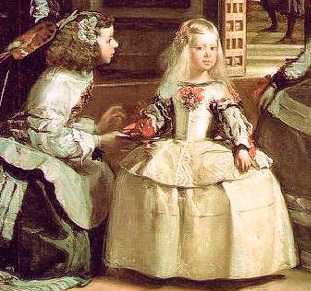 A mí me gusta lo blanco
I Like What Is White
Canción infantil
Children's Song
A mí me gusta lo blanco
Viva lo blanco
Muera lo negro
Que lo negro es cosa triste
Yo soy alegre
Yo no lo quiero.
I like what is white
Long live what is white
Death to what is black
What is black is sad
I am merry
I don't want any.

Sheet Music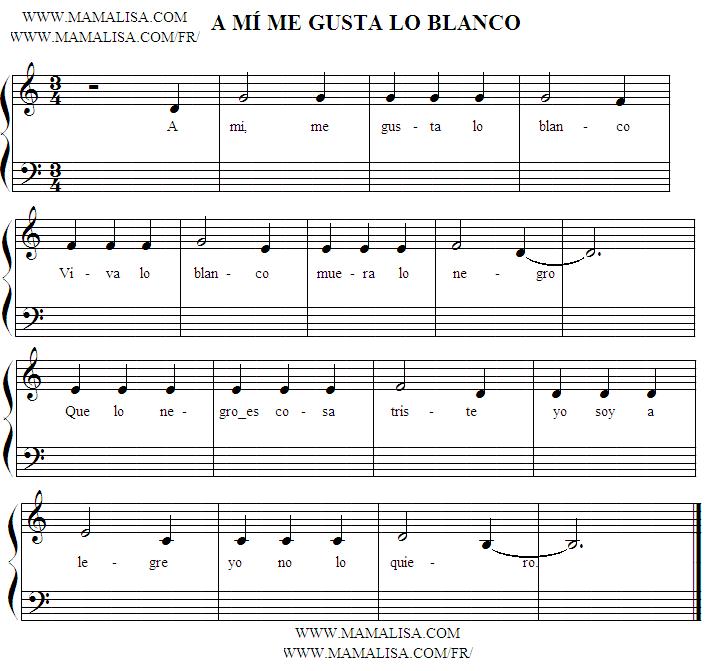 Thanks and Acknowledgements
Many thanks to Cleofé García González for contributing this song and to Monique Palomares for translating it and creating the midi music.

Image: Las Meninas (The Maids of Honor - Detail, 1656) - Velazquez
¡Muchas gracias!