This song is called "Shalom Chaverim". Shalom is a Hebrew greeting meaning "peace". It can be used to say both "hello" and "goodbye".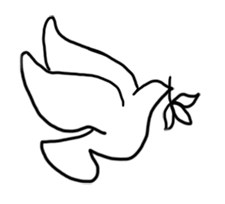 שלום חברים
Shalom, Dear Friends
שלום חברים, שלום חברים
שלום, שלום
להתראות, להתראות
שלום,שלום

Shalom dear friends, shalom dear friends,
Shalom, shalom
Good bye, good bye,
Shalom, shalom.
Notes
Transliteration:

Shalom Chaverim
Shalom chaverim, shalom chaverim
Shalom, shalom
Lehitraot, lehitraot
Shalom, shalom


Sheet Music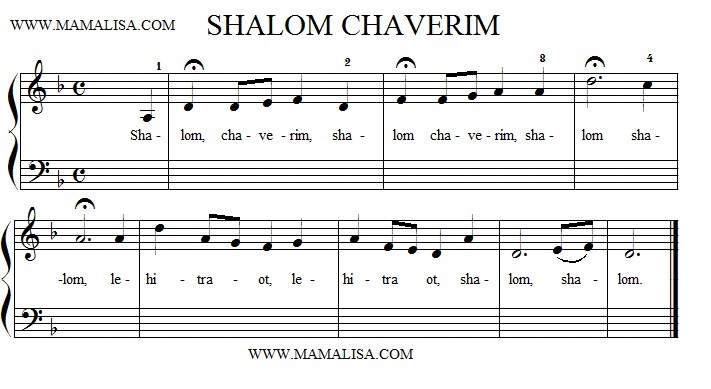 Thanks and Acknowledgements
Illustration by Lisa Yannucci.