Start this finger naming rhyme with the pinkie…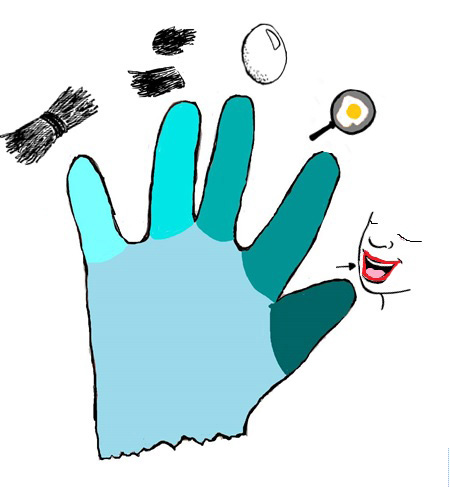 Este fue a por leña
This One Went to Gather Wood
Juego de dedos
Finger Play
Este fue a por leña,
Este la partió,
Este compró un huevo,
Este lo frió,
Y, este, que es el más gordo,
Se lo comió.
This one went to gather wood,
This one broke it,
This one bought an egg,
This one fried it,
And this one, who's the fattest,
Ate it.

Many thanks to Monique Palomares for contributing and translating this rhyme and for recording it.
Thanks and Acknowledgements
Illustration: Monique Palomares