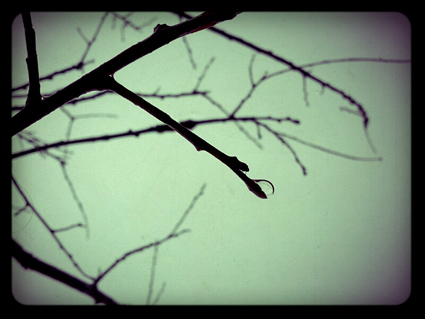 Es regnet, wenn es regnen will
It Rains When it Wants to Rain
Es regnet, wenn es regnen will
Und regnet seinen Lauf
und wenn's genug geregnet hat
So hört es wieder auf.
It rains when it wants to rain
And it rains its fill,
And when it has rained enough,
Then it stops again.
Notes
Author: Carl Friedrich Zelter (1758-1832)


Sheet Music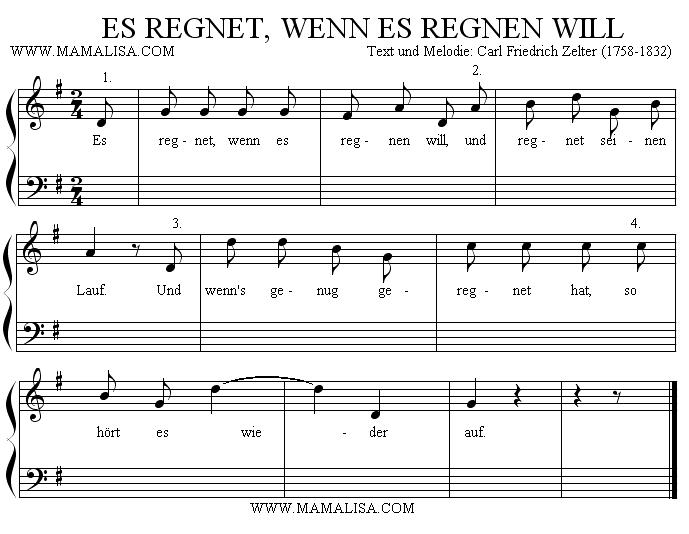 Thanks and Acknowledgements
Translated by Monique and Lisa

Photo: Lisa Yannucci
Vielen Dank!