The Most Popular German Lullabies
August 27th, 2019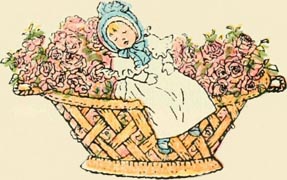 While surfing around the internet I came across some posts about the most popular German lullabies. We have most of them here on Mama Lisa's World! Below is a list of the songs that come up often as the most popular lullabies with links to the lyrics, translations and YouTube videos. Some include musical scores and recordings.
–Guten Abend, gute Nacht
(Good Evening, Good Night)
–Schlaf, Kindlein, schlaf
(Sleep, Baby Sleep)
–Weißt du wieviel Sternlein stehen?
(Do You Know How Many Stars There Are?)
–Der Mond ist aufgegangen
(Evening Song)
–Schlafe, mein Prinzchen, schlaf' ein
(Sleep, My Little Prince, Sleep)
–Der Sandmann ist da
(The Sandman is Here)
–Guter Mond, du gehst so stille
(Dear Moon, You Go So Quietly)
–Schlafe, schlafe, holder, süßer Knabe
(Sleep, Sleep, Fine, Sweet Boy)
–La-le-lu
(A lullaby about the Sandman)
Please let us know your favorite German lullabies in the comments below.
Enjoy!
Mama Lisa
8 Responses to "The Most Popular German Lullabies"
Leave a Reply