Es war eine Mutter
There Was a Mother
Children's Song
Children's Song
Er war eine Mutter,
die hatte vier Kinder,
den Frühling, den Sommer,
den Herbst und den Winter.

Der Frühling bringt Blumen,
der Sommer den Klee,
der Herbst, der bringt Trauben
der Winter den Schnee.
There was a mother,
She had four children;
The Spring, the Summer,
The Autumn and the Winter.

The Spring brings flowers,
The Summer, the clover,
The Autumn brings grapes,
The Winter the snow.


Sheet Music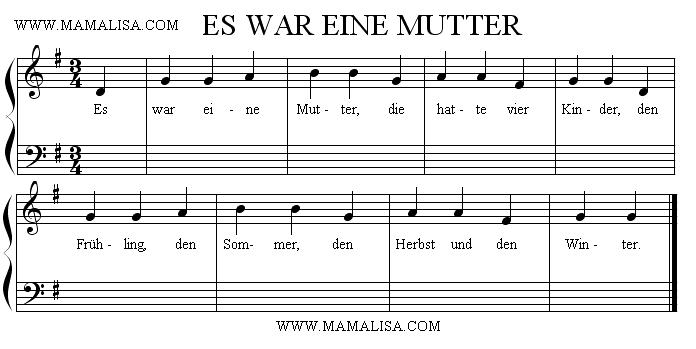 Thanks and Acknowledgements
Translated by Monique Palomares.
Vielen Dank!