Brinca la Tablita
Jump over the Board
Canción infantil
Children's Song
Brinca la tablita
Que yo la brinque,
Brinca la tu ahora
Que yo me canse.

Dos y dos son cuatro,
Cuatro y dos son seis,
Seis y dos son ocho,
Y ocho diez y seis.
Jump over the board
So that I can jump,
You jump over it now
That I'm tired.

Two plus two is four,
Four and two is six,
Six and two is eight,
And eight is sixteen.


Sheet Music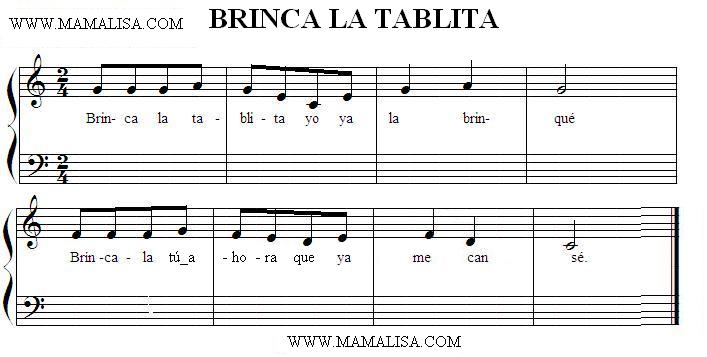 Thanks and Acknowledgements
Many thanks to Carmen Santos de Curran for contributing this song!