Brinca la tablita
Jump Over the Board
Canción infantil
Children's Song
Brinca la tablita
Yo ya la brinqué
Bríncala de vuelta
Yo ya me cansé.

Dos y dos son cuatro
Cuatro y dos son seis
Seis y dos son ocho
Y ocho, dieciseis.
Jump over the board,
I already jumped over it.
Jump over it again,
I'm tired now.

Two and two are four
Four and two are six
Six and two are eight
And eight, sixteen.

Many thanks to Monique Palomares for the mp3 recording!
Sheet Music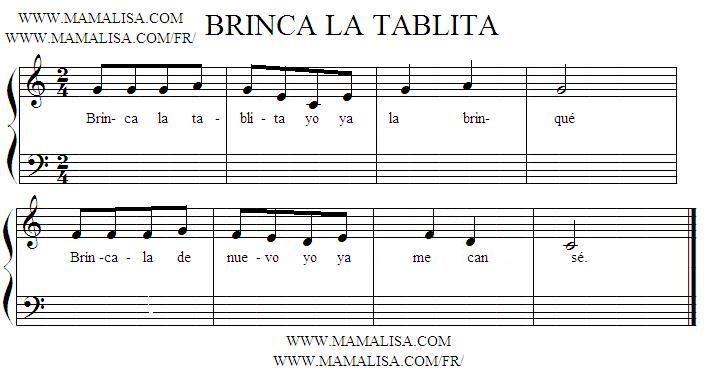 Thanks and Acknowledgements
Many thanks to Leah Cummings for contributing this song and to Monique Palomares for the midi music. Translation by Leah Cummings and Lisa Yannucci.
¡Muchas gracias!