This song can be sung as a lullaby or a hand play.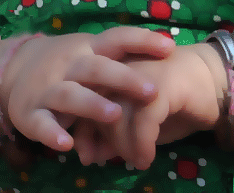 La linda manita
What a Pretty Hand
La linda manita
Que tiene el bebé
Qué linda, qué linda,
Qué preciosa es.
What a lovely, tiny hand
The baby has!
How lovely, how lovely,
How fine it is!
Notes
The lyrics to this lullaby vary.

-"Manita" is the diminutive form of "mano" (hand) mostly used in Spain and most of Mexico.
-"Manito" is used mostly in South America and some parts in South Mexico (though there's no absolute rule to this). There are versions of this song with "manito".


Sheet Music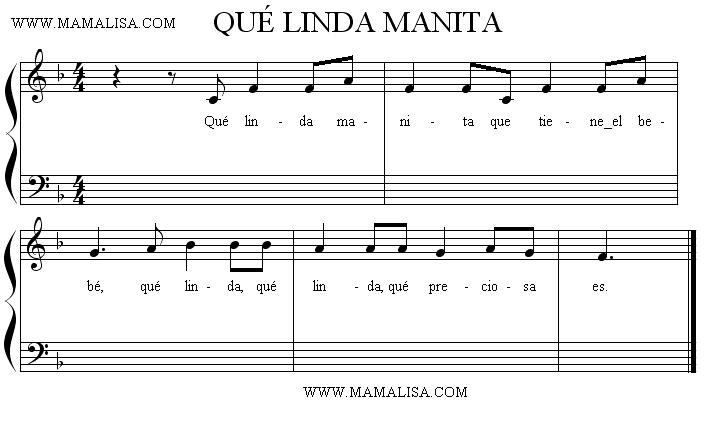 Thanks and Acknowledgements
Translated by Monique and Lisa.

Photo: Monique
¡Muchas Gracias!