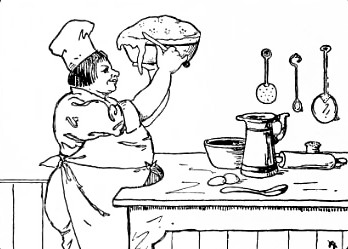 Der bor en baker
There Lives a Baker
Children's Song
Children's Song
Der bor en baker
I Østre Aker
Han baker kringler
Og julekaker.
Han baker store
Han baker små
Han baker noen
Med sukker på.

Og i hans vindu
Står rare saker,
Tenk hester, griser
Og pepperkaker.
Og har penger
så kan du få,
Og har du ikke,
Så kan du gå.
There lives a baker
In East Aker
He bakes pastries
And Christmas cookies.
He bakes them big
He bakes them small
He bakes some with
Sugar on top.

And in his window
Stand good things.
Imagine horses, pigs
And spiced cookies.
If you have money
You can get some,
And if you have none
Then you can go.

Sheet Music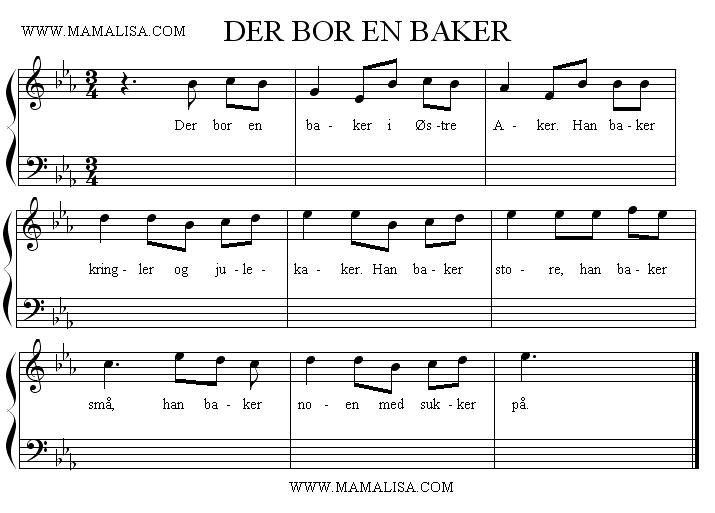 Thanks and Acknowledgements
Many thanks to Cindy Shepherd for contributing and translating this song and to Monique Palomares for the midi.
Tusen takk!