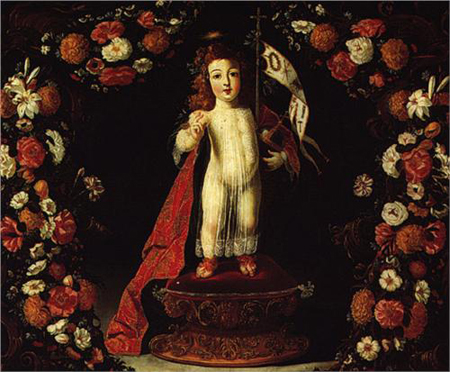 Alle Jahre wieder
Every Year
Christmas Carol
Christmas Carol
Alle Jahre wieder
Kommt das Christuskind
Auf die Erde nieder,
Wo wir Menschen sind.

Kehrt mit seinem Segen
Ein in jedes Haus,
Geht auf allen Wegen
Mit uns ein und aus

Steht auch mir zu Seite,
Still und unerkannt,
Dass es treu mich leite
An der lieben Hand.

Sagt den Menschen allen,
dass ein Vater ist,
dem sie wohlgefallen,
der sie nicht vergisst.

Aus der Himmel ferne,
wo die Englein sind,
schaut doch Gott so gerne
her auf jedes Kind.
Every year,
Baby Jesus comes back
Down to earth
Where we humans are.

Comes with his blessing
On every house.
Goes here and there
With us everywhere.

He also stands by my side,
Quiet and unknown,
He guides me loyally
By his dear hand.

He tells all the people
That there is a Father
Whom they please
And who doesn't forget them.

High up in Heaven,
Where the angels are,
God watches well
Over them.
Notes
Written in 1837 by Johann Wilhelm Hey (1789–1854)
Music by Friedrich Silcher (1789 – 1860)

Sheet Music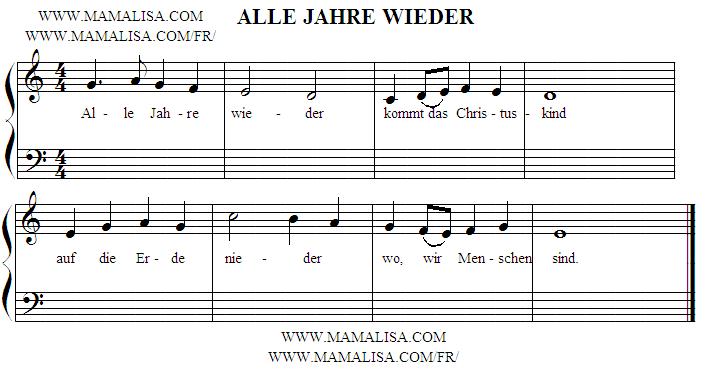 Thanks and Acknowledgements
Many thanks to Ulrike Bernhard for contributing this song and to Maguy Cabrol and Christina Weising for translating it into French. English translation by Monique and Lisa.

Image: The Child Jesus Savior of the World (O Menino Jesus Salvador do Mundo), Josefa de Obidos (Born in Spain, Died in Portugal), Baroque.
Vielen Dank!