Start this rhyme with the little finger...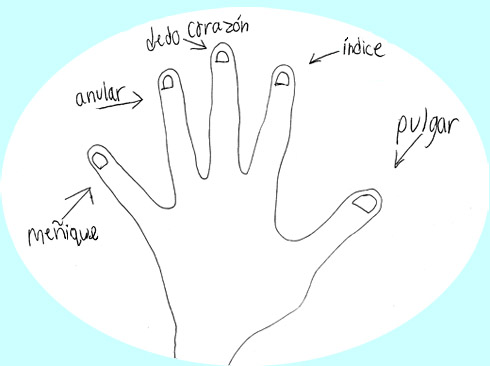 Los nombres de los dedos
The Names of the Fingers
Juego de dedos
Finger Play
Chiquito y bonito
Señor de los anillos
Tonto y loco
Lamecazuelas
Y matapiojos
Small and pretty
Lord of the rings
A fool and crazy
Pan licker
And lice killer.

Many thanks to Monique Palomares for the recording!
Thanks and Acknowledgements
Many thanks to Patricia García for contributing this rhyme. Thanks to Lila Pomerantz for the illustration.
¡Muchas gracias!