Here's a Pat-a-cake song from Indonesia…
Tepuk Tepuk Tangan
Clap, Clap Your Hands
Hand Clapping Song
Hand Clapping Song
(Bahasa Indonesia)
(English)
Tepuk Tepuk Tangan
Berputar-putar
Tangan di kepala
Tangan dipinggang.
Clap, clap, clap, clap your hands,
Turn around, again,
Put your hands on your head,
Then hands on your hips.

Thanks to Lin Fadelan's Mom for singing this song for us (twice)!
Sheet Music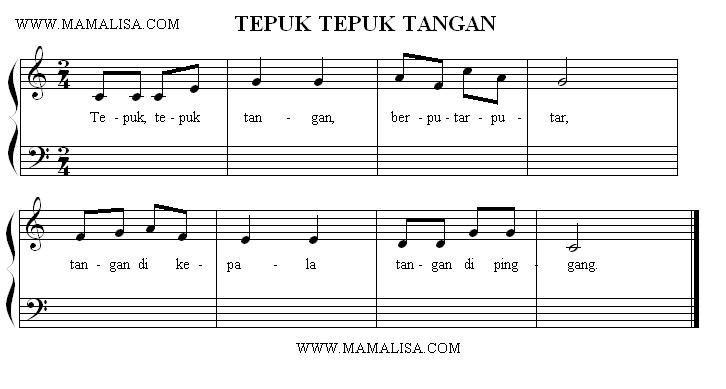 Thanks and Acknowledgements
Many thanks to Lin Fadelan for contributing and translating this song. Thanks to Monique for the midi and score.
Terima kasih banyak!