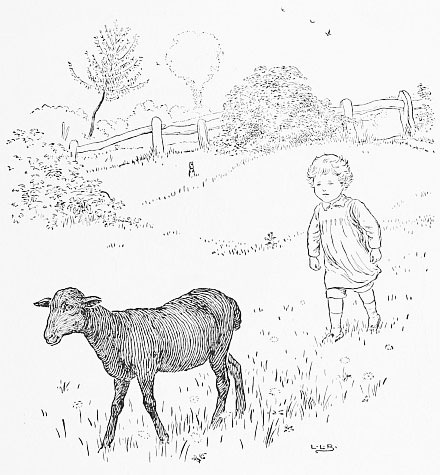 Mè, mè, a chaora dhubh
Baa, Baa, Black Sheep
Nursery Song
Nursery Song
(Scottish Gaelic)
(English)
Mè, mè, a chaora dhubh,
Càit a bheil do chlòimh?
Tha, tha, 'ille bhig,
a' fàs air mo dhruim.
Poca dhan mhaighstir,
S poca dhan a mhnaoi,
S poca dhan ghille bheag,
Tha fuireach anns a ghleann.
Baa, baa, black sheep
Where is your wool?
Little lad, it is
Growing on my back
A bag for the master
A bag for the wife
A bag for the little boy
Who lives in the glen.

Sheet Music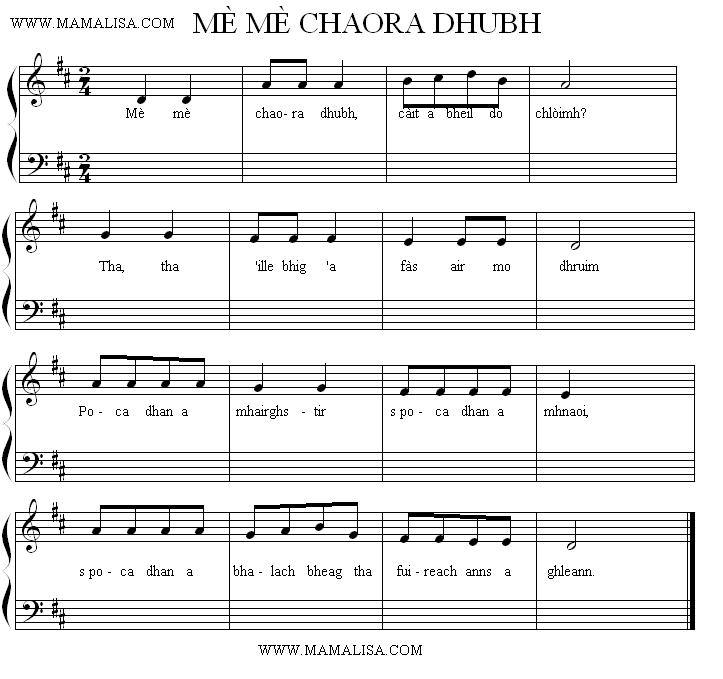 Thanks and Acknowledgements
Many thanks to Christopher Campbell-Howes for contributing this song and for the English translation.
Tapadh leibh!