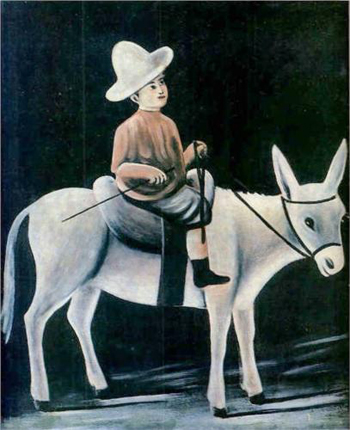 Arre borriquito
Giddy-Up, Little Donkey
Canción de Navidad
Christmas Carol
Arre borriquito, arre burro arre,
Vamos más de prisa que llegamos tarde
Arre borriquito vamos a Belén
Que mañana es fiesta y al otro también.
Giddy-up little donkey, giddy-up donkey, giddy-up,
Hurry up because we're late,
Giddy-up little donkey, we're going to Bethlehem,
Because tomorrow is a holiday and the day after too.

Many thanks to Alicia Calvo for recording this song for us.

Sheet Music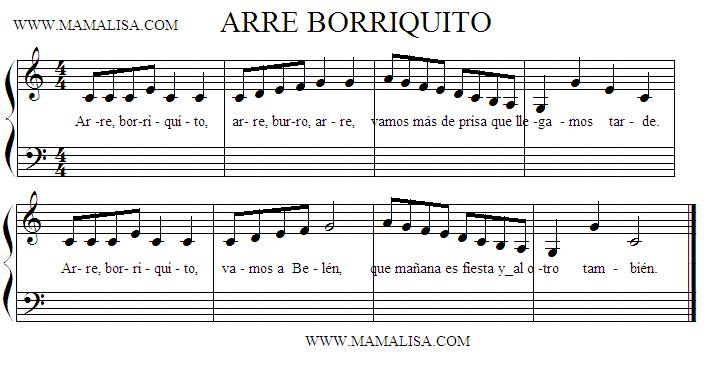 Thanks and Acknowledgements
Many thanks to Esther Patruno for contributing this song and to Monique Palomares for translating it (with Mama Lisa), for the midi tune and the score.

Image: A Boy on a Donkey, Niko Pirosmani (1862 - 1918), Georgia.
¡Muchas gracias!