Esther wrote, "I would sing this song to my brother and my younger cousins when I was very little and my grandma and my older cousins sang it to me."
Cinco lobitos tiene la loba
The Wolf Has Five Cubs
Canción infantil
Children's Song
Cinco lobitos tiene la loba
blancos y negros detrás de la escoba.
Cinco crió, cinco cuidó*
y a todos los cinco
tetita les dio.
The wolf has five
White and black cubs behind the broom.
Five she raised, five she took care of,
And all five of them
She nursed.
Notes
"Lobito" is actually "little wolf", not "wolf cub" which is "lobato".
*Alternate version "Cinco parió, cinco crió" (Five she bore/gave birth to, five she raised).

Many thanks to Alicia Calvo for singing this song for us.
Sheet Music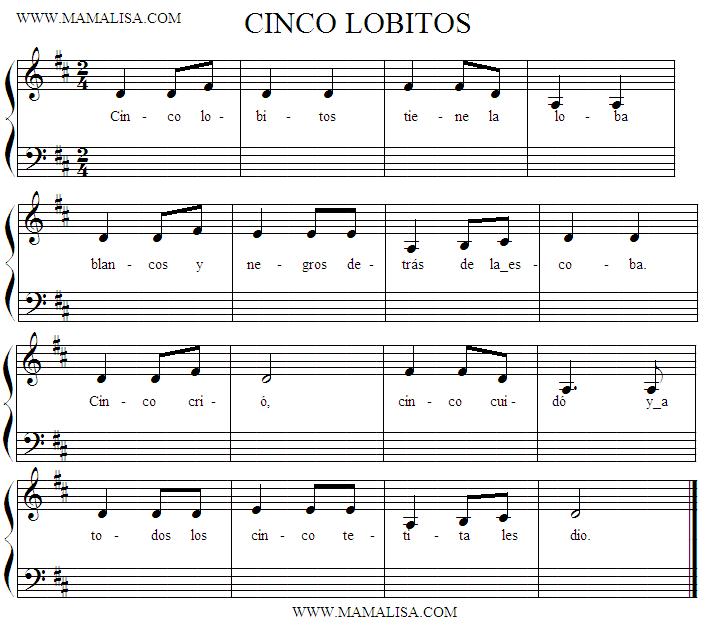 Thanks and Acknowledgements
Many thanks to Esther Patruno for contributing this song and to Monique Palomares for translating it (with Lisa Yannucci) and for creating the midi tune.
¡Muchas gracias!