Children's Song
Children's Song
(Bahasa Indonesia)
(English)
Kucingku belang tiga
Sungguh manis rupanya
Meong-meong bunyinya
Tanda lapar perutnya.
My cat is a tri-colour,
It is so cute,
It meows,
It is hungry.
Notes
Here's a literal translation:

My Cat

My cat has tri-colour fur,
So cute its looks are,
It meows as it purrs,
As a sign its stomach is hungry.


Sheet Music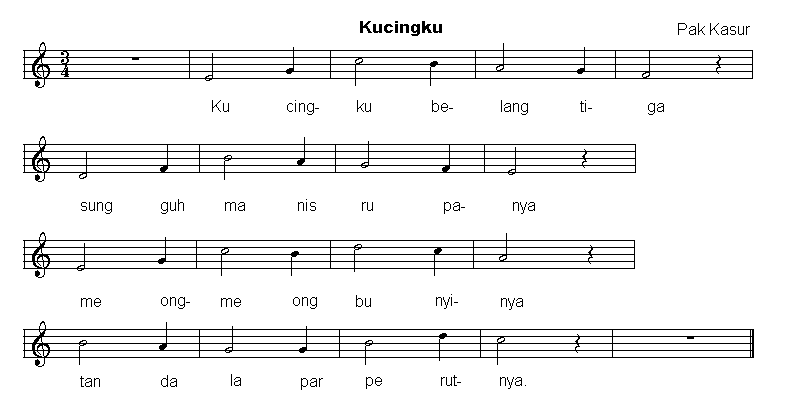 Thanks and Acknowledgements
Many thanks to Harri Saptadi for contributing and translating this song and for providing the sheet music.
Terima kasih banyak!