Lolita tiene un pañuelo
Lolita Has a Handkerchief
Canción de comba
Jump Rope Song
Lolita tiene un pañuelo
De seda fina
De la mejor
Para curar a Pepito
Que está malito
Con sarampión.

El médico le ha recetado
Bien recetado
Que ha de morir.
Lolita, dame el pañuelo
Que yo no puedo
Vivir sin ti.
Lolita has a handkerchief
Of fine silk,
The very best
To cure Pepito
Who is ill
With the measles.

The doctor wrote a prescription,
A good prescription
For he's to die.
Lolita, give me the handkerchief
For I cannot
Live without you.
Game Instructions
On the words in bold characters, you do a double jump.

Sheet Music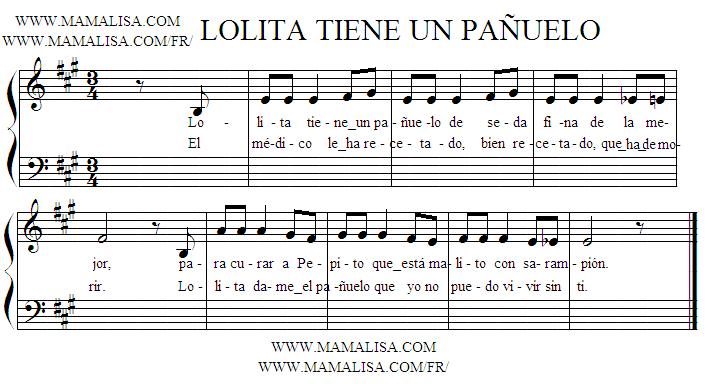 Thanks and Acknowledgements
Many thanks to Geneviève George for contributing this song.
¡Muchas gracias!