July 23rd, 2011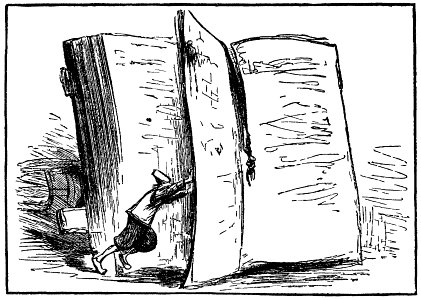 Gulliver's Travels is a novel written by Jonathan Swift in 1726.  It's about the extraordinary travels of Gulliver. He travels to exotic lands, including one country where everyone is little and he's huge in proportion to them.  This land is called Lilliput and everyone there is about 6 inches tall!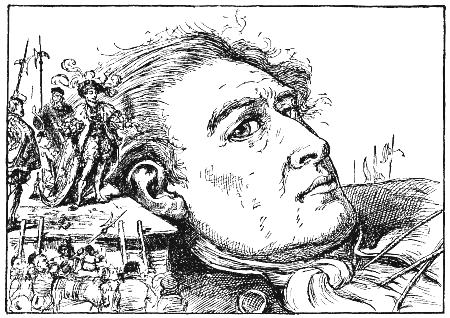 Then Gulliver travels to Brobdingnag, where everyone is huge and he's the little one. There a 72 foot tall farmer finds the "normal" size Gulliver and brings him home.  Gulliver's adventures continue from there.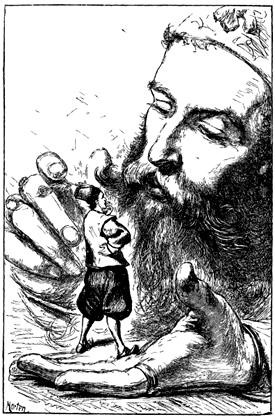 You can see how Gulliver's Travels will intrigue kids.  However, the original version is fairly long and in my opinion, it has some tedious parts.  So when teaching grade school kids, an abridged version might be better. 
One of my daughter's teachers used Gulliver's Travels to teach her students about proportions.  The students were to imagine themselves in Brobdingnag, the land of the "giants". They were to imagine coming across a little object, like a domino.  How big would the domino be in proportion to the student?  This is what the kids worked on.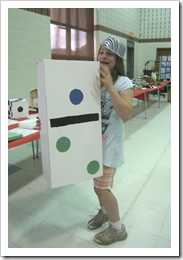 The kids had to choose a little object and blow it up to the size of an object in Brobdingnag – literally!  They had to make larger versions of the object in proportion to the original.
Most of the kids chose simple objects like dice and dominoes, though some chose harder objects like Legos and multisided dice.  The teacher had them measure the actual object and them multiply all the dimensions by 15.
Once the kids figured out their dimensions, they had to work out out to make their object.  Most of them used foam board or cardboard and glue guns to make the base of the model.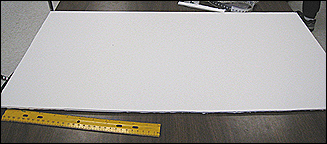 I assisted the kids in making their models.  The first step was making outlines in pencil on the foam boards to create all of the sides of the object.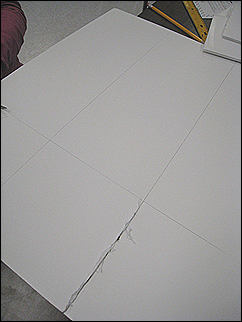 Then the adults used exacto knives to cut out the shape.  When scissors worked for cutting, the kids were able to help.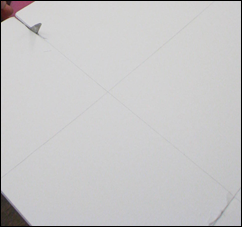 Then the adults did the gluing since we used hot glue guns.  The students helped to hold the sides together.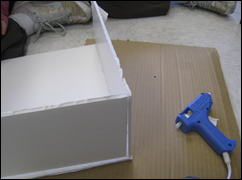 Here's a partially assembled domino…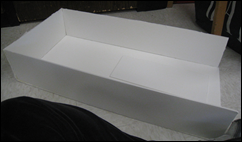 Here is a Lego and some dice before they were painted to look like the real objects…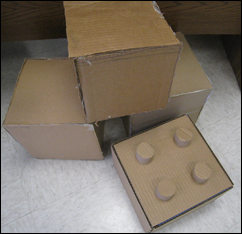 Here are the final projects.  The blue one at the top is an index card.  In the photo, you'll also see a few dominoes, some dice, a Monopoly house, and some Legos.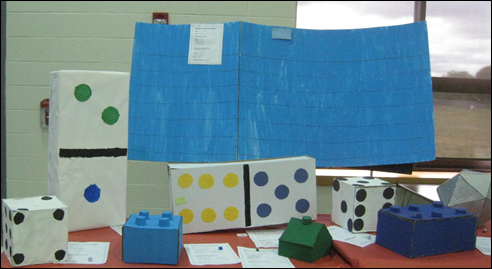 That was really an interesting, educational, yet fun project do work on!
UPDATE: Check out Gulliver's Travels for Children, with Recordings for links to an online children's edition of Gulliver's Travel and recordings of it.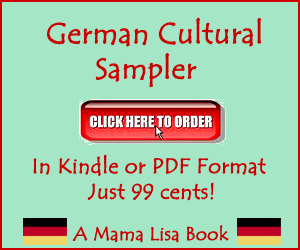 This artilce was posted on Saturday, July 23rd, 2011 at 12:12 pm and is filed under Arts and Crafts, Countries & Cultures, England, English, Gulliver's Travels, Languages, Math, Scale Project, Teaching, Teaching Proportions. You can follow any responses to this entry through the RSS 2.0 feed. You can leave a response, or trackback from your own site.
Leave a Reply