Brer Rabbit and Uncle Remus – Online Stories and Recordings
July 22nd, 2011
Brer Rabbit (Brother Rabbit) is a trickster figure in folktales from the South of the US.  The character of the trickster, be it rabbit, spider (like anansi) or something else, has its roots in African stories.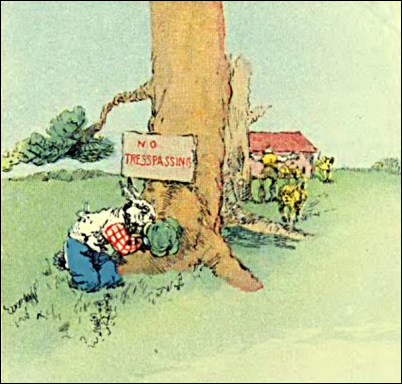 Brer Rabbit can be found in Joel Chandler Harris' Uncle Remus stories.  Uncle Remus is a collection of African American folklore and tales from the South.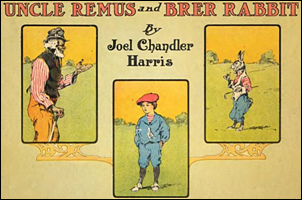 Uncle Remus is also the fictional narrator of the stories.
You can read Uncle Remus and Brer Rabbit online at Project Gutenberg.  Before reading, head on over to Librivox to listen to recordings of the Brer Rabbit stories.  Phil Chenevert did a great job reading them! 
I like to open two tabs (or windows) on my computer and listen to the stories in one, while reading along in the other.  It's a great way to enjoy these tales!
Mama Lisa
This article was posted on Friday, July 22nd, 2011 at 4:27 pm and is filed under African Customs, book, Books & Stories, Countries & Cultures, Customs and Traditions, Folk Tales, Historical African American, Online Books, Uncle Remus and Brer Rabbit, USA. You can follow any responses to this entry through the RSS 2.0 feed. You can skip to the end and leave a response. Pinging is currently not allowed.
2 Responses to "Brer Rabbit and Uncle Remus – Online Stories and Recordings"
Steve Says:
March 20th, 2013 at 9:22 pm

Listen. You have no idea how much this is amazing. Simply because this section was published on June 22nd, which is my ex wife's birthday. We are in the middle of a reconcillation and for Easter, I'll be drawing he some Br'er Rabbit art and scripting a few stories with a quill and ink.

Her entire life, she has been a bunny fanatic and this is exactly what we need, it's kind've like a sign from a more magical place. Not only that, but this is not even the first time I have seen June 22nd today! Thank you guys alot. I almost wanna take pictures of it when I'm done and mail it lol. I'd like to make it leather bound and like 18 inches tall!

Yes, we are Elves if you were wondering.^_^

Aniyah Williams Says:
December 9th, 2018 at 4:56 pm

Hi I I'm a big fan my teacher always show us videos of ber rabbit and ber Fox and I read it a lot
Leave a Reply