Liebe Schwester, tanz mit mir
Dear Sister, Dance With Me!
Children's Song
Children's Song
Liebe Schwester, tanz mit mir!
Beide Hände reich' ich dir
Einmal hin, einmal her
Rundherum, das ist nicht schwer.
Dear sister, dance with me!
I'll hold you by both hands,
Once this side, once that one,
Turn around, it isn't hard.

Sheet Music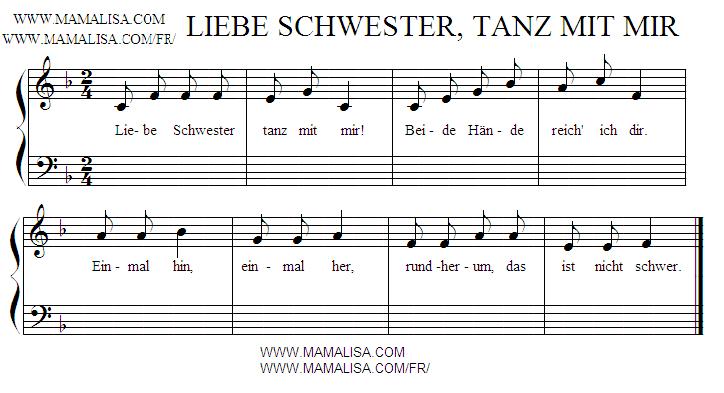 Thanks and Acknowledgements
Many thanks to Ulrike Bernhard for contributing this song, to Maguy Cabrol for translating it into French and to Monique Palomares for creating the midi music. English translation by Monique and Lisa.
Vielen Dank!
Let us know what you think!
If you feel any comment below is inappropriate, please email us. Thanks!