Wachet auf, wachet auf
Wake Up, Wake Up
Wachet auf, wachet auf,
Es krähte der Hahn,
Die Sonne betritt
Ihre goldene Bahn.
Wake up, wake up,
The rooster crowed,
The sun embarks on
Its golden circuit.
Notes
Author: Johann Jakob Wachsmann (1791–1853)


Sheet Music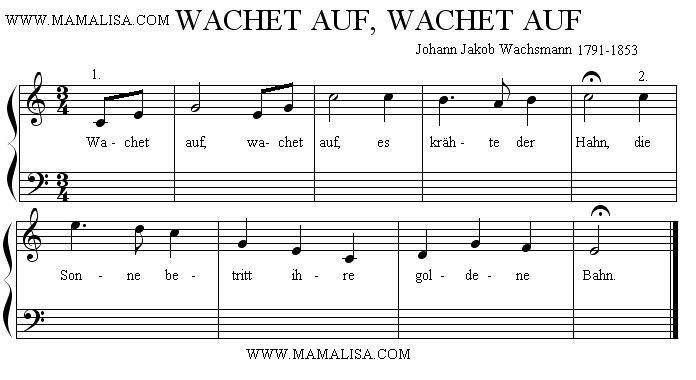 Thanks and Acknowledgements
Translated by Lisa and Monique.
Let us know what you think!
If you feel any comment below is inappropriate, please email us. Thanks!