Xmas Countdown – 46 Cookie Recipes from Around the World
December 8th, 2015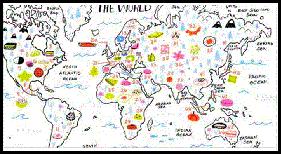 Food 52 has posted Recipes for 46 Cookies from Around the World.
I think I'll try to make the Buckwheat Thumbprint Cookies with Cherry Preserves from Russia and the Maltese Lemon Christmas Cookies.
Please share your favorite cookie recipe with us either in the comments below or by email. Thanks!
Happy Holidays!
Mama Lisa
Leave a Reply