Wishing – A Poem with a Recording
July 27th, 2016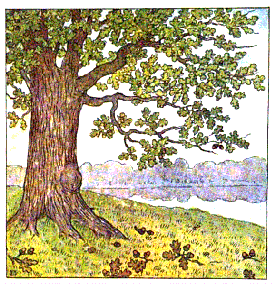 The poem "Wishing" by Ella Wheeler Wilcox is filled with sage advice about how to make the world a better place. You can listen to an mp3 of it here and read along with the text below…
Wishing
Do you wish the world were better?
Let me tell you what to do.
Set a watch upon your actions,
Keep them always straight and true.
Rid your mind of selfish motives,
Let your thoughts be clean and high.
You can make a little Eden
Of the sphere you occupy.
Do you wish the world were wiser?
Well, suppose you make a start,
By accumulating wisdom
In the scrapbook of your heart;
Do not waste one page on folly;
Live to learn, and learn to live
If you want to give men knowledge
You must get it, ere you give.
Do you wish the world were happy?
Then remember day by day
Just to scatter seeds of kindness
As you pass along the way,
For the pleasures of the many
May be ofttimes traced to one,
As the hand that plants an acorn
Shelters armies from the sun.
Recited by Leonard Wilson.
I know you're not supposed to change poems, but personally I think the last two lines would be better as:
"As the hand that plants an acorn
Shelters children from the sun."
Enjoy!
Mama Lisa
This article was posted on Wednesday, July 27th, 2016 at 6:16 pm and is filed under Countries & Cultures, Ella Wheeler Wilcox, English, Languages, MP3's, MP3's of Poems, Poems, Poems about Life, Poetry, Recordings, Recordings of Poems, USA. You can follow any responses to this entry through the RSS 2.0 feed. You can skip to the end and leave a response. Pinging is currently not allowed.
One Response to "Wishing – A Poem with a Recording"
chris nelson Says:
May 30th, 2021 at 9:11 pm

Something to say, and said it well…!!!!!
Leave a Reply