Tongue Twister about a Bug
June 27th, 2017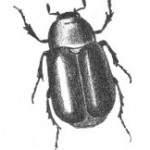 Here's a tongue twister for you… it's simply, "Black bug's blood."
Try to say it… it's harder than it seems… but it's fun!
Here's an MP3 Recording of Black Bug's Blood.
Thanks to Jason Pomerantz for the recording and to Lee for teaching me this tongue twister.
Enjoy!
-Mama Lisa
This article was posted on Tuesday, June 27th, 2017 at 2:03 pm and is filed under Uncategorized. You can follow any responses to this entry through the RSS 2.0 feed. You can leave a response, or trackback from your own site.
Leave a Reply