To Avoid Current Day Food Dyes Would You Eat a Bug?
December 6th, 2008
I'm trying to work out ways to dye icing that don't involve food dye. Some of the dyes today are questionable health-wise, but also, I'd like my kids to see that you can do things the old-fashioned way.
Looking back at old cookbooks, I keep noticing that they used a lot of cochineal powder to dye their icing. It comes out red or pink.
I thought about trying to use that method myself, but when I read more I discovered something that made me reconsider: Cochineal powder is made of bugs!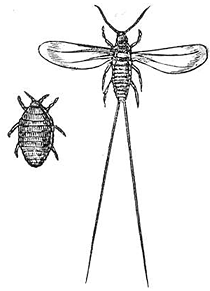 Actually, it comes from insects that live on cactus plants. They're found largely in Mexico, Peru and Spain.
They were originally introduced to Europe from Mexico in the 16th century. Cochineal insects were likely used in dyes in Mexico as early as the 11th century by the Aztecs.
I like to be adventurous in my eating, but I don't know if I'm quite ready for that. I think I'll try to find alternatives to Cochineal in my search for natural food colorings! I'll post a link here to my results.
(But here's the dirty secret – don't read this, unless you have a strong stomach! We're already eating the equivalent of Cochineal all the time. It's called Carmine Dye. It's considered a natural food coloring and it's used in many different types of food! It's also used in makeup, girls – even some Burt Bee's Lip Balm has Carmine in it…)
-Mama Lisa
This article was posted on Saturday, December 6th, 2008 at 5:27 pm and is filed under Cooking with Kids, Countries & Cultures, Food & Nutrition, Food and Nutrition, Food Coloring, Mama Lisa, Mexico, Parenting, Peru, Spain, USA. You can follow any responses to this entry through the RSS 2.0 feed. You can skip to the end and leave a response. Pinging is currently not allowed.
5 Responses to "To Avoid Current Day Food Dyes Would You Eat a Bug?"
Leave a Reply