The Horsemen of the Cold
April 25th, 2012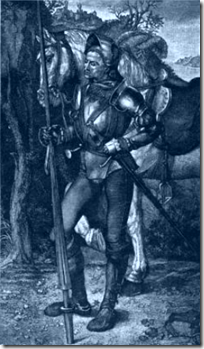 Today, April 25th, is Saint Mark's Day.  The end of April and the beginning of May is thought to be colder than the time around it.  Due to 4 Saints Days that take place at this time, including St. Mark's, this period is called The Four Horsemen of the Cold in France… the four horsemen being the 4 saints bringing in the cold.
Monique wrote to me from France today:
St Mark's day today follows the Horsemen of the Cold rule: it's cloudy and cold.
It's unseasonably cold here in New York too!
Read more about The Four Horsemen of the cold here.
Drawing of the horseman by Durer.
Leave a Reply