The Fairy Artist – A Poem
March 30th, 2017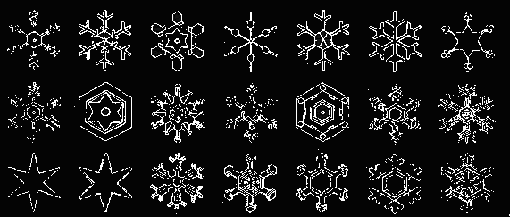 Here's a sweet little poem entitled, "A Fairy Artist" by C.C. Long, with an mp3 recording by Abby…
The Fairy Artist
Oh, there is a little artist
Who paints in the cold night hours
Pictures for little children
Of wondrous trees and flowers!
Pictures of snow-white mountains
Touching the snow-white sky;
Pictures of distant oceans
Where pretty ships sail by.
Pictures of rushing rivers
By fairy bridges spanned;
Bits of beautiful landscape
Copied from elfin land.
The moon is the lamp he paints by;
His canvas the window pane;
His brush is a frozen snowflake;
Jack Frost the artist's name.
This article was posted on Thursday, March 30th, 2017 at 4:32 pm and is filed under Countries & Cultures, English, Languages, Mama Lisa, MP3's of Poems, Poems, Poems about Winter, Poetry, Poetry about the Seasons, Poetry about the Weather, Recordings, Recordings of Poems, USA. You can follow any responses to this entry through the RSS 2.0 feed. You can skip to the end and leave a response. Pinging is currently not allowed.
2 Responses to "The Fairy Artist – A Poem"
Priscilla Biss Says:
May 23rd, 2023 at 11:40 pm

My Mother used to sing this song to me when I was very young.

I still know the tune.

Lisa Says:
May 24th, 2023 at 12:25 pm

Hi Priscilla! Would you like to record it for us? :)
Leave a Reply