"If a string is in a knot, Patience will untie it." – A Poem about Patience
March 2nd, 2017
"Patience" is a great poem about the importance of forbearance. Often you'll just hear the 1st verse recited like a proverb.
You can listen to the poem below and read along with the text.
Patience
By Anna M. Pratt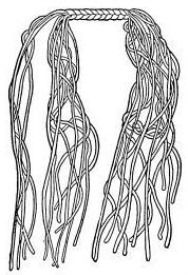 If a string is in a knot,
Patience will untie it.
Patience can do many things—
Did you ever try it?
If it was sold at any shop
I should like to buy it.
But you and I must find our own—
No other can supply it.
Read by Lisa
Enjoy!
Mama Lisa
This article was posted on Thursday, March 2nd, 2017 at 8:38 pm and is filed under Australia, Countries & Cultures, England, English, Languages, New Zealand, Poems, Poems about Patience, Poetry, Proverbs, USA. You can follow any responses to this entry through the RSS 2.0 feed. You can skip to the end and leave a response. Pinging is currently not allowed.
15 Responses to ""If a string is in a knot, Patience will untie it." – A Poem about Patience"
Leave a Reply