The East Side Gallery in Berlin
October 23rd, 2013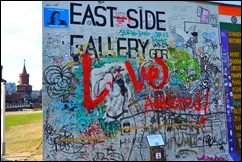 Monique Palomares wrote about a recent trip she took to Berlin, Germany.  While there she visited the outdoors East Side Gallery created on parts of the old Berlin Wall.  Here's what she wrote:
"The East Side Gallery is an open air gallery which was painted in 1990 on the East side of a section of the Berlin Wall.  Many artists from around the world were involved in the project as a tribute to freedom. After many of the paintings were damaged by natural and human factors (sadly there's graffiti), some of it has been restored. Here are photos of some of the paintings…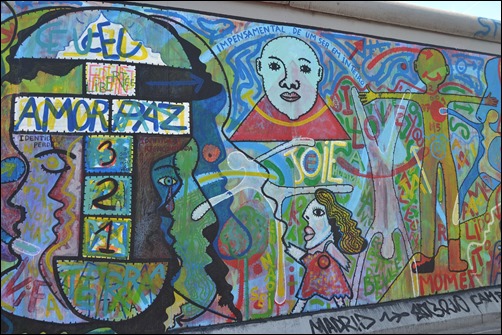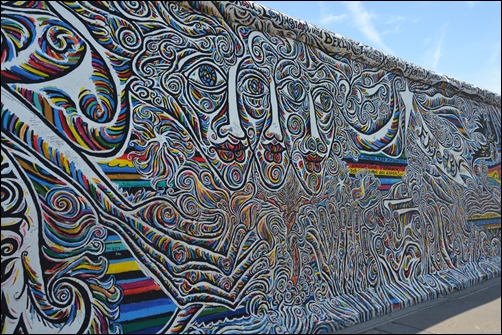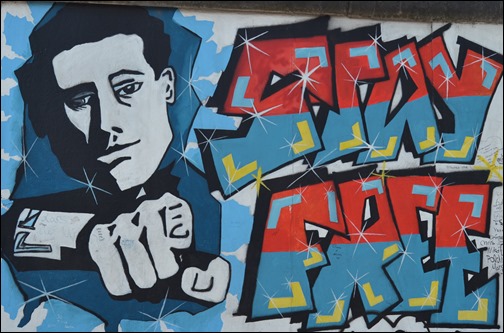 On the other side of the wall, you can see pictures of different walls or barriers used as borders all over the world.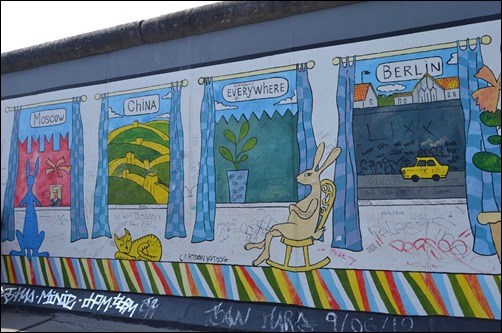 I was amazed that so many people from all around the world came to contribute to the East Side Gallery and to express freedom in such different ways. 
Thanks for sharing Monique!  Monique Palomares works with me on the French and Spanish versions of Mama Lisa's World.
This article was posted on Wednesday, October 23rd, 2013 at 10:16 am and is filed under Countries & Cultures, Germany, Germany. You can follow any responses to this entry through the RSS 2.0 feed. You can skip to the end and leave a response. Pinging is currently not allowed.
Leave a Reply