Statue of Hans Christian Andersen in Denmark
June 17th, 2011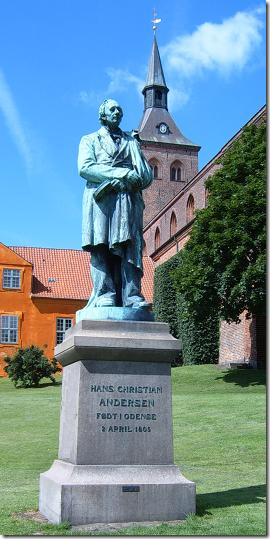 Hans Christian Andersen wrote many well-known Fairy Tales for children.  He was born in the city of Odense, Denmark in 1805.  In the photo you can see a statue of him in a park in Odense.
We have a Danish song written by H.C. Andersen on Mama Lisa's World called Hist, hvor vejen slår en bugt (Over Where the Road Makes a Turn), with an English translation.  Check it out!
The photo was taken by Monique Palomares who works with me on the French and Spanish versions of Mama Lisa's World of Children's Songs and Rhymes.
Leave a Reply