Recipe for Bailey's Banana Ice Cream
June 3rd, 2015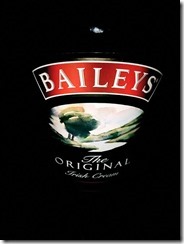 Wondering what to do with your overripe bananas? Need a quick dessert to make? This Baileys Banana Ice Cream Recipe uses just 3 ingredients, takes care of those ole bananas and it's simple to make…
Quick Recipe for Bailey's Banana Ice Cream
Freeze slices of bananas for about 2 hours. Put in food processor with Baileys and a little condensed milk*. You can use Baileys Irish creamer instead if kids are eating the ice cream.  Press the button until mixture is smooth.  Add a little milk if needed to make smoother.
*Trader Joe's sells a bottle of condensed milk so you can use just a little and stick the rest in the fridge.
Yum! Goes well with chocolate chips on top.
Leave a Reply