Rainbows of Hope
March 28th, 2020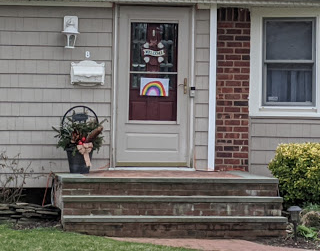 Children in my neighborhood are hanging rainbows in their windows and on their front doors as symbols of hope during this difficult time. Kids in New York have been home from school for two weeks already due to the Coronavirus. Today the governor cancelled school for two more weeks. Painting rainbows gives the kids something to do and is uplifting to people who see them. It made me feel happier to see the neighborhood decorated with rainbows!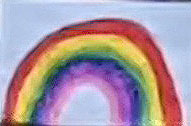 People are doing this around the world. The movement is called The Rainbow Connection. It provides a glimmer of hope!
Wishing you all good health!
Mama Lisa
PS If you'd like to share a photo of rainbows you see in your area or would like to take a pic of a rainbow that your kid drew or painted, please email me and I'll post it on my blog!
This article was posted on Saturday, March 28th, 2020 at 12:51 am and is filed under Countries & Cultures, Mama Lisa, Symbols, USA. You can follow any responses to this entry through the RSS 2.0 feed. You can skip to the end and leave a response. Pinging is currently not allowed.
Leave a Reply