Photos from Kamakura, Japan
March 2nd, 2009
Kamakura is 50 kilometers (31 miles) southwest of Tokyo.  Ayako Egawa wrote to me from Japan about her trip there, "I went to Kamakura where there are many famous historic Japanese sites.  This is "Daibutsu" which means Great Buddha. It was cast in 1252 and its height is approximately 13.4 meters (44 feet).  'The figure sits in dignified repose with a most placid expression of countenance.' That's a quote about it from Dr. C. Dresser's Japan – Its Architecture.
It was fine day.  Daibutsu made a beautiful contrast with the blue sky."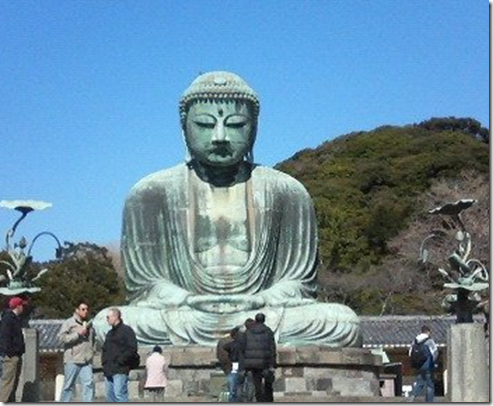 This is the Hasedera Temple that houses a statue of Kannon the goddess of mercy.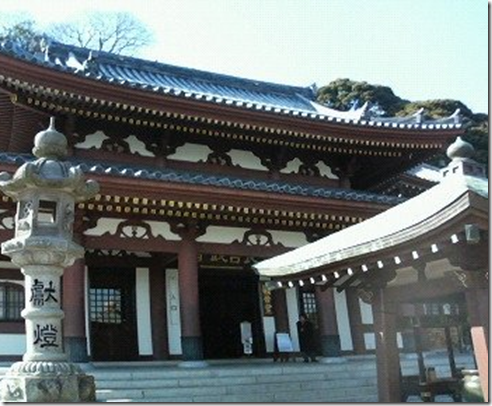 Below is the Japanese garden at Hasedera Temple.  Ayako wrote, "This is a typical Japanese garden. Typical Japanese gardens have a pond with a small bridge, a garden lantern, garden stones and old trees that show the four seasons."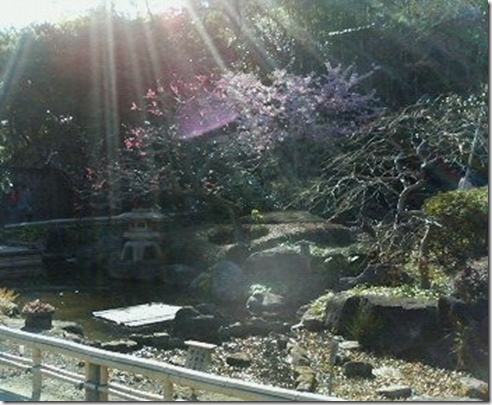 Ayako wrote, "Garden lanterns are stone lanterns for decoration in the Japanese garden, not real lanterns for practical purposes. Here's a photo showing some Japanese stone lanterns…"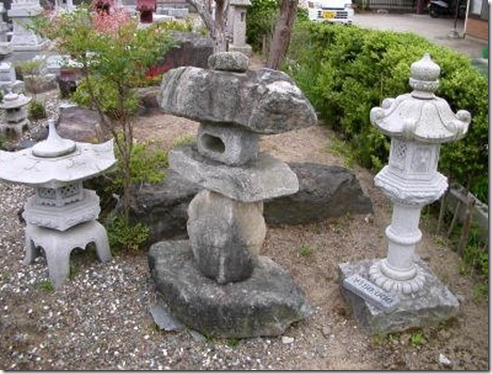 "This is 'smile Jizo'. Jizo is a stone statue of Buddha. The height is about the same as kids."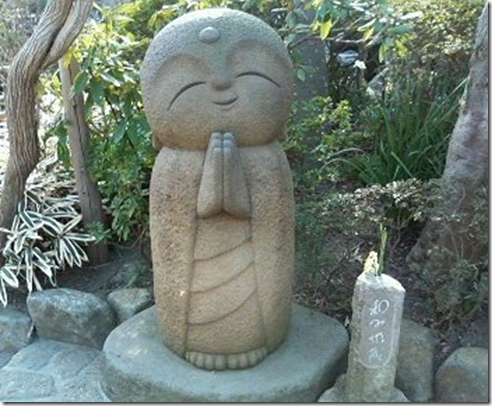 Here's the gate of Hasedera Temple with an old pine tree.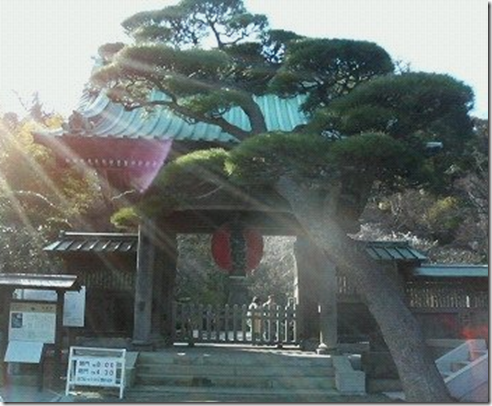 Ayako wrote, "This is "Kintsuba" which is a Japanese sweet I bought at Kamakura.
It is made by simmering pumpkin and sugar with small beans.  The beans are Azuki, a small red bean. It is used as sweets like "Kintsuba"."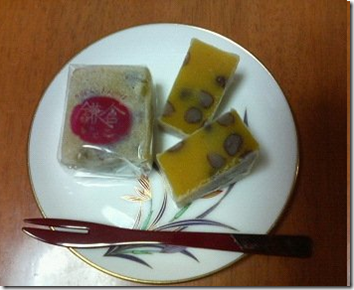 Thanks so much for sharing your photos with us Ayako and for telling us about them!   It's all really neat to see and learn about.
-Mama Lisa
This article was posted on Monday, March 2nd, 2009 at 11:14 pm and is filed under Countries & Cultures, Japan, Japan, Photos, Photos, Traveling. You can follow any responses to this entry through the RSS 2.0 feed. You can skip to the end and leave a response. Pinging is currently not allowed.
One Response to "Photos from Kamakura, Japan"
Interested In A Japanese Garden? Says:
March 3rd, 2009 at 4:59 pm

[…] Photos from Kamakura, Japan | Mama Lisa's World Blog Below is the Japanese garden at Hasedera Temple. Ayako wrote, "This is a typical Japanese garden. Typical Japanese gardens have a pond with a small bridge, a garden lante… Read more… […]
Leave a Reply