Movie Recommendation – Kung Fu Panda
January 25th, 2009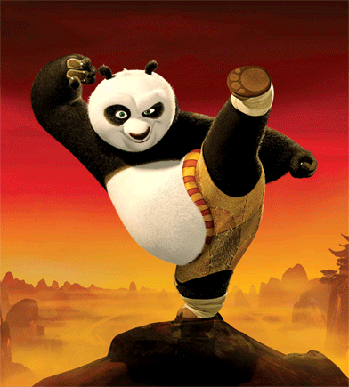 Kung Fu Panda is a really great movie. I'd highly recommend watching it with your kids. It looks pretty. It exposes your children to another culture (it takes place in China). It's funny and has a nice moral to the story (one being, be true to yourself).
You can get an idea of what Kung Fu Panda's like in the trailer below…
Beware, at the end of the film you'll find yourself singing the Kung Fu Fighting disco song from the 70's… Everybody was Kung fu fighting, those kids were fast as lightening, in fact in was a little bit frightening, but they fought with expert timing…
Enjoy the Show!
Mama Lisa
PS This movie is available on DVD now so you can take it out at your local library or rent it.
5 Responses to "Movie Recommendation – Kung Fu Panda"
Leave a Reply