Mardi Gras and Carnival in France
January 28th, 2016
Monique Palomares wrote to me about Carnival and Mardi Gras in France…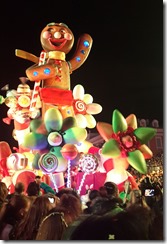 Carnival is the time between Epiphany and Lent.  The last day of Carnival is Mardi Gras (Fat Tuesday). The next day is Ash Wednesday which is the 1st day of Lent. Many people give up meat or another type of food for Lent.
Carnival festivities here don't last long. Most Carnival festivities take place on Mardi Gras (Fat Tuesday).  So Mardi Gras is usually considered "Carnival Day".
There are some towns and cities that have parades. Many have them on just one day (usually Sunday), but Nice and Dunkirk's last several days. The Carnival of Limoux lasts 3 months!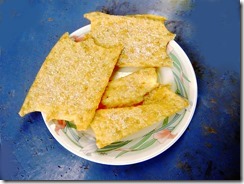 Since Carnival and Mardi Gras are just before Lent, people would traditionally get rid of eggs and butter/fat beforehand. So they'd make crêpes, waffles and of course donuts – which is still the tradition.  The donuts have different names and shapes depending on the region. Some are long, thick and soft, others are square-shaped, thin and crunchy. The type of doughnuts they eat for Carnival near me is called Oreillettes.
In some places, children dress up and ask neighbors in the town for eggs, sugar, and flour to make cakes or crepes (similar to pancakes) that are eaten in the late afternoon.
Monique Palomares works with me on the French and Spanish versions of Mama Lisa's World.
Photos: Parade in Nice for the Carnival by Bohyunlee, cc. & Oreillettes du Languedoc by JPS68, cc.
Leave a Reply