Barbie Now Comes in Many Shapes!
January 28th, 2016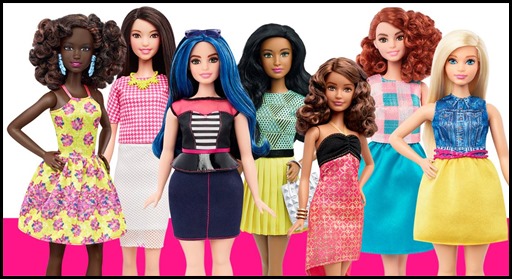 Barbie dolls now come in new sizes! There's a tall one, a petite one and a curvier Barbie.
This is major progress… Now girls won't just have the image of a doll with a shape that's physically impossible in the real world.
Hooray!
Image: Mattel
Leave a Reply