Little Rhyme about Birds and the World
June 23rd, 2008
Project Gutenberg just posted Birds Illustrated by Color Photograph [April, 1897] – which you can access online or downlowd from the link I provided. It might be nice to peruse with an elementary school child.
Here's a nice little rhyme I found inside it…
"'Tis always morning somewhere, and above
The awakening continents, from shore to shore,
Somewhere the birds are singing evermore."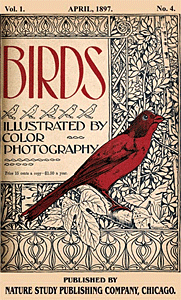 Enjoy!
Mama Lisa
This article was posted on Monday, June 23rd, 2008 at 9:54 pm and is filed under Australia, Books & Stories, Countries & Cultures, English, Languages, Nursery Rhymes, Photos, Photos of Animals, United Kingdom, USA. You can follow any responses to this entry through the RSS 2.0 feed. You can leave a response, or trackback from your own site.
4 Responses to "Little Rhyme about Birds and the World"
Leave a Reply